Here is my main page about Catfish that I caught right in the Downton Cincinnati area of the Ohio River.
MY CINCINNATI CATFISHING PAGE
My Favorite Catfishing Information And Supplies Websites
I will be posting more catfishing information on You Tube in the future so check back for I will add updates with NEW postings of my fishing trips.
Be ready to hook that big fish of YOUR dreams! buy your fishing gear NOW AT!!


My Favorite Catfishing Information And Supplies Web Sites
BOOKS, DVD'S
Just CLICK on the either photo and it will connect you to either of MY e-books at the Amazon book store! So check it out, the catfishing book less than a dozen night crawlers at the bait shop.
You will get the price of this book back from your first good deal that you get from shopping at one of these SALES!
Order YOUR latest verison of AMAZON'S KINDLE here!!
SAVE ON TRAVEL!
CRAFTS & SEWING SUPPLIES
PERSONALIZED GIFTS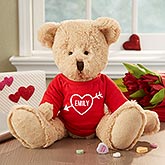 $5 Off Any Order of $25 or More with code: PMALL5D - Valid 1/1 - 2/28
WOMEN GIFTS
COLLECTING FOR FUN AND $$$
I started collecting in August of 2006 as way to pass time and put a couple bucks in my pocket. I have been doing this on a shoestring type budget, so had to find ways to get good deals for my items. I did get some very sound advice as I started on this new hobby.

Two main points about COLLECTING in general, 1st: Figure out what type of field you are really interested in to collect. Realize that some items do require lots of space for storage or displaying. Items such as costume jewelry need a lot less space for a collection. Once you have figured out what field you want to collect hit you local library. Check out books, cdís or tapes dealing with collecting in those fields. That will give you some basics as what to look for when out buying that type of collectible.

2nd: Anyone from teenager to retired seniors can enjoy and profit from this hobby. It will require YOU to spend TIME reading up and actually getting out there, buying items for YOUR collection. It does take some planning on where to go to looking for items you want to collect. I will tell you right up front COLLECTING CAN BECOME ALMOST AN ADICTIVE HOBBY! The quest of finding that special coin or golden nugget of an item make folks endure coldest of winter days. Just be aware some days it seems each stop holds a find, other days everything comes up blanks.

It is much EASIER to ACQUIRE items for your collection than it is to sell those items to pay for your hobby. Younger people that are use to the Internet e-bay type auctions may work out o.k. If you live in a small town far away from a large city e-bay type auctions is a valid option. Normally the rest of use e-bay etc. for selling un-needed items we want out of the house.

COLLLECTING. Topics coverd in more detail include: where to shop, Flea Markets, Estate Sales (tag sales) and live Auctions. Different options for selling items to cover expenses and maybe even make a few bucks. Any comments about this article or future articles e-mail me.
My 1st. article on collecting as a hobby is at
ESTATE (TAG) SALES GUIDELINES.
My 2nd article on collecting as a hobby is at
YARD &GARAGE SALES GUIDELINES.
My 3rd. article on collecting as a hobby is at
FLEA MARKET SHOPPING.
12-10-08 added NEW PHOTO TODAY to the photos of my best finds that I have named GOLDEN NUGGETS!
I nows have started a BLOG about my collecting and catfishing hobbies. By all means go check it out NEWBIE TO BLOGGING
Have a great day of hunting for YOUR treasures.
Any suggestions for links to other stores or companies please let me know.
Email
UPDATED 01-14-17